FIRST CONTACT
Friday, September 28th, 2018
9PM-3AM  |  19+
$25 (Advance)  |  $30 (Door)
Our intergalactic portal opens for one night only, at a secret downtown location...
(Please familiarize yourself with our values before attending the party)
People of Earth! To commemorate this momentous occasion of First Contact with the marvelous citizens of Earth, Planet Fabulon cordially invites you to our first ever Interplanetary Ball. Bring a friend. Or two! Or three! All galactic creatures are welcome!
Costume Ideas:
It's not every day that beings from two different planets get to meet for the first time! This is a chance to put your wackiest appendage forward, and show off your truest you! Our dress code is simple: "dress as fabulously as you feel." But here are some ideas to get you started:
Sparkly Spacesuits, Celestial Bodies, Androgynous Aliens, Cosmic Creatures, Intergalactic Adventurers, Raunchy Robots, your favourite sci-fi Heroes and Villains… or whatever best expresses your inner galactic geek!
Tickets:
Space is limited. So you'll want to secure passage through our portal before it's too late...
Music:
From across the stars, we've been scanning your airwaves for the type of music and performers that best represent our intergalactic culture...and we've found the perfect fit to get your tushies rockin' like they do here on Fabulon. We're stoked and humbled to announce these DJs guaranteed to blast your asses into outer space:
TICKY TY
If positive energy could be heard, you would hear and feel that rhythm radiating from Toronto's fireball DJ/Producer Ticky Ty. In only the first few months of her debut in the Toronto scene, she had already graced the stages of some of the city's most notorious clubs including Footwork, The Guvernment, and The Comfort Zone. She became an instant hit with her unmistakable Afro-Puff and intense energy produced consistently with every single set.
"There's no reason why you can't feel and express the music just as much if not more than everybody on the dance floor! That's why when I spin I'll also dance, get on the mic, and act out the lyrics … whatever the mood calls for. I'll answer with everything I am."-Ticky Ty
The sky is the limit for this creative Toronto native and she plans to give it her all … with a smile!
https://soundcloud.com/tickyty
Photo: DuroTheThird
ASTROBOY
A boy robot with a human heart, Astroboy's prime directive is to make you shake what your momma gave ya. Prepare your ass for assimilation with a funked up blend of disco-infused house, bouncy tech grooves, and big booty basslines. When he's not grinding his gears out on the dance floor, you can find Astroboy blasting off at underground parties across the city, as well as residencies at Ecstatic Dance Toronto and The Ark, Toronto's bounciest art car. 
https://soundcloud.com/astroboyyy 
Photo: DED PIXEL
MELECTRIC
Melectric is beaming on down to Planet Fabulon from the far reaches of the funkosphere with a spaceship full of nudisco magic and soulful deep house grooves of a magnitude so fierce they'll knock you off your asteroid. Strap yourselves into your space suits and get ready... for a total eclipse of the booty! 
Photo: ADPhotographe
Experience:
Dancing at parties is fun and all... but sometimes you want a little something else to do in between two-steps, amirite? Luckily, we've got a starship's load of interactive activity areas planned for you
BUILDING WITH "BRICKMANGRAEME"
When it comes to building innovation with bricks and blocks, BrickManGraeme is Canada's original Master Model Builder!
Graeme Dymond is BrickManGraeme – an independent, freelance brick artist, master builder, and corporate trainer. Graeme is a certified facilitator of LEGO® SERIOUS PLAY® method and materials and he works to inspire expression and learning through the power of building. Whether it's custom models, gigantic displays built out of tens of thousands of pieces, or a team-building event to inspire and engage, Graeme builds solutions to suit your needs, brick by brick.
He'll be hosting a collaborative interactive building station for us at Planet Fabulon to encourage the child inside all of us to come out and play!
GET YOUR INTERPLANETARY I.D.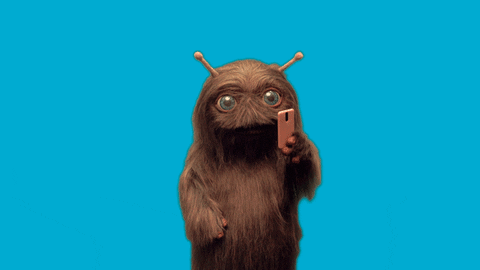 When traveling through a wibbly wobbly timey wimey portal to another world, you can't forget your Interplanetary ID!
But we think the best way to capture someone's true identity is to showcase their unique goofy sparkle and shine, not by taking some stodgy ID photo that makes them look like they're half asleep and have six and a half chins.
So our crack team of intergalactic travel agents will be on hand at the top of the night - in our specialized video booth - to help you create your very own digital, commemorative animated GIF ID for your first Fabulon party!
YOU LOOK BYOUTIFUL, DAHLING!!!
Imagine: you decided to leave Earth without a costume... but when you arrive at the party, you're overcome with the urge To. Get. Fabulous. What do you do!?
The bYoutie Bar has got you covered! Their (FREE) glittery costume and make-up station will be on hand for anyone who fancies dolling themselves up a little bit more than when they came through the door... erm... portal. 
Featuring 100% biodegradable glitter, courtesy of GreenGlitter.ca
LOSE YOUR INSECURITIES...
Traveling to a new world and meeting new creatures can be all kinds of nerve-wracking. But fear not! The Insecurity Guards will be patrolling Planet Fabulon to relieve you of all the pesky insecurities that might keep you from fully enjoying yourself.
Participants simply write down their insecurities on pieces of paper and deposit them in the high-tech Insecurity Safe (TM). All insecurities collected are private and not read by anyone. Then, either at the event or back home, they will set the entire safe ablaze!
Burn insecurities, Burn.
Venue:
Full details will be sent out to ticket holders before the event. Join our mailing list or our Facebook group to stay in the loop!
Central downtown location, steps from subway
Venue is fully accessible
Cash bar and coat check available
No ATM onsite
No smoking allowed on venue patio / smoking must be done outside building